If you'd like to talk to us about any of the work we've done for our clients please call +91-9810398680 or email us and we'll be happy to tell you more.
7 Aug 2011 | No Comments | posted by admin | in Websites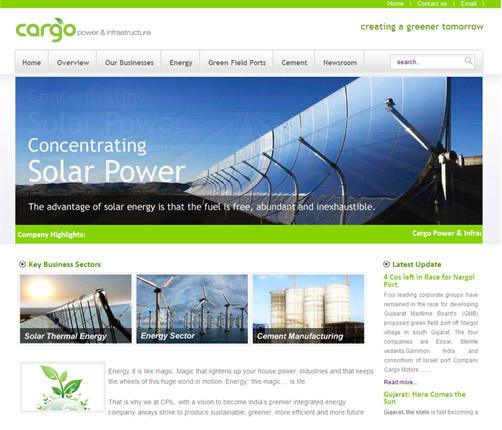 Cargo Power and Infrastructure. The Company is foraying into Renewable Energy with a focus on Solar, Wind, Hydro, Geothermal and Energy from Waste. Besides this the company has ventured into the Port and Cement Sector with plans to setup Greenfield Ports and Cement Manufacturing Plants.
Please Click here to logon to CPIL Coroporate Website