If you'd like to talk to us about any of the work we've done for our clients please call +91-9810398680 or email us and we'll be happy to tell you more.
29 Aug 2012 | No Comments | posted by admin | in Brochure Designs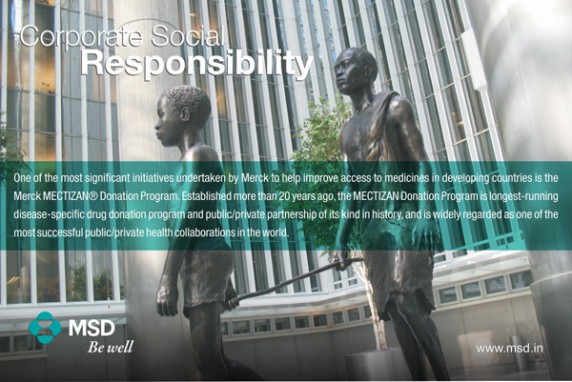 Another part of the Internal Branding Campaign of MSD in India. The Poster was designed highlighting the Merck MECTIZAN DONATION PROGRAM. It's one of the significant public/private initiative undertaken by Merck to help improve access to medicines in the developing countries. The Image was shot of the River Blindness statue placed at Merck Headquarters in Geneva and a design was created focusing around it.